About Noble
Talent
With years of experience in the probation and corrections industries, Noble Software is empowering Correctional Departments to maintain efficient budgets while decreasing recidivism rates.
Detailed documentation
We have carefully thought out and developed user-friendly documentation and training that will ensure your team is implementing Evidence Based Practices in no time.
Certified Training
Our certified trainers are ready and willing to make sure you and each of your staff hit the ground running.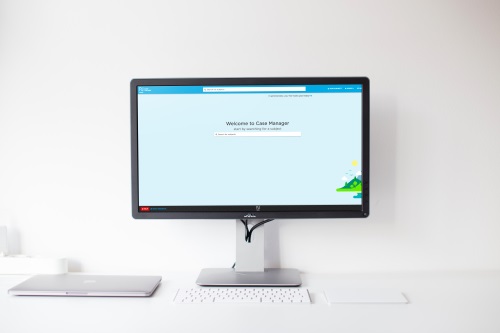 ---
Trusted and Loved by The World's Finest
"The Noble platform simplifies work for my officers and increases effectiveness in their use of
an evidence-based approach. In addition, their training and commitment to us is
consistently impressive year after year"
---
Brian Richart
Chief Probation Officer
EL Dorado County Probation, California
"Thank you for doing so much for the field of probation! Noble's contributions and commitment to
EBP has added more value to what we do than any single initiative in the past 30 years"
---
Glen Watson
Chief Probaion Officer
Galveston County Probation, Texas
"In my entire time working in this field, I have never seen a faster response time OR turnaround time
with any questions we have. You guys (Noble) are the Chick-fil-A of vendors!"
---
Julie Luxton
Juvenile Probation Officer
Parker County Juvenile Probation, Texas
---
Not Enough?
Engine for delivery of assessments
Whether you need a cloud-based subscription or an on-premise solution, we will meet your needs.
Industry leading risk and needs assessments
Noble works closely with the authors and researchers that create assessments in order to ensure perfect fidelity.
Case Planning
Clear insight into the needs of supervised individuals
Automation
Don't see a tool that you'd like? Contact us and let us know, we specialize in custom assessment automation of all types.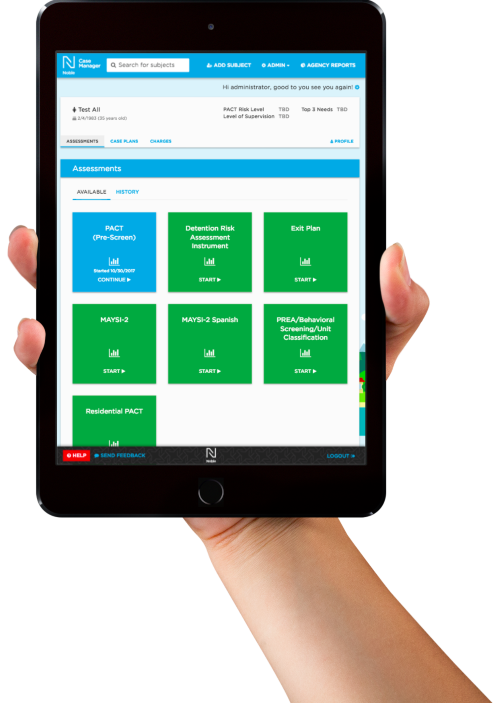 World-class Analytics
Data analyst? Data coordinator? Project Manager? Noble has you covered.
Plenty of useful guides
Need help getting started? Use one of our step-by-step guides or give us a call.
Simple installation
With Noble, you start working right away with software and services designed to get you up and running quickly.
Easy to use and customize
We understand that corrections agencies come in all sizes and have different levels of IT needs. No matter your needs, we have what is right for you.
---
On top of all that
Cross-browser compatibility
Chrome, Firefox, Safari, Microsoft Edge - Noble supports all modern browsers.
Frequent updates
Noble is continuously getting better. We love our product and enhance it as much as possible.
Active community
Evidence Based Practice is constantly growing. With Noble, you can rely on us to stay current and up to date on all of your needs.
Integration
Noble is integrated with your system of record. Therefore you can use our software with a platform you are already familiar with.
Modularity
We've built our product with flexibility and customization in mind to ensure smooth sailing for you and your staff.
Technical support
We understand software can be tricky, but we are here to hold your hand every step of the way - no matter the issue.
Training
Noble offers a variety of training options. Each of which is tailored to each individual in your department.
Flexibility
Noble step-by-step guides are well documented. We are here to meet all of your technical requirements.
---